Zytexx Products
Performance, Protection and Reflection
PG-4100 Ceramic Clear-coat
Product information
Properties
Prevents diesel soot staining and etching
Provides a slick easy clean surface. No more polishing of acid rain stains or diesel soot etching
Easy wash down
Looks fantastic! High gloss shine and improved depth of colour
Scratch resilient
Long multi-season coating life
Application Advantages
Zytexx PG-4100 is applied with roll and tip methods. This means no tenting, overspray, masking or any of the costs associated with spraying
Smaller areas can be coated quickly and economically
Short downtime from charters relative to the time for repainting
VOC Exempt
Zytexx's PG-4100 Ceramic Clear-coat was designed to solve the issues associated with diesel soot staining on large painted vessels. It is a slick, glossy, easy to clean coating that prevents diesel soot etching and other problems like acid rain and pollution streaks.
PG-4100 also looks fantastic. It has the appearance of a high gloss clear-coat, and gives great gloss and depth of colour. It is resilient to fender and hawser scratching and will look great for years to come. Check out our photo gallery for the extremely pleasing results we've had on vessels already coated.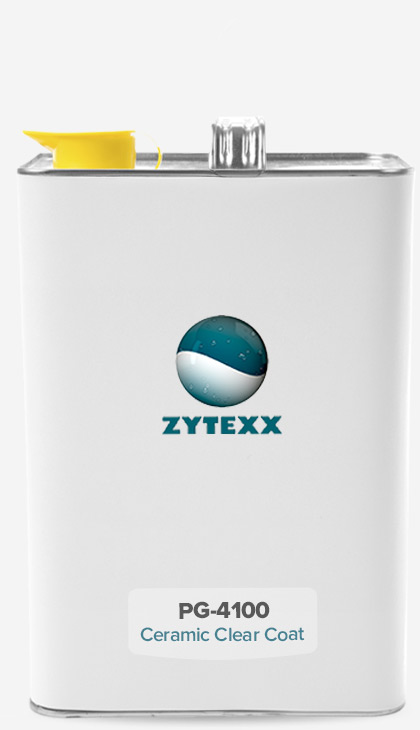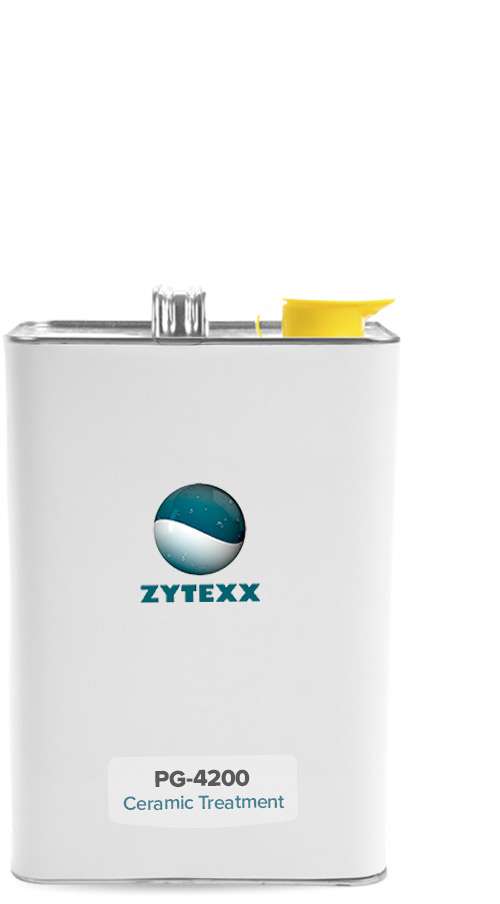 PG-4200 Ceramic Sealant
Product information
Properties
Prevents diesel soot staining and etching
Ideal for superstructures
Economical and fast to apply to difficult, complex surfaces
Provides a slick easy clean surface. No more polishing out of acid rain stains or diesel soot etching
Easy wash down
Looks fantastic! High Gloss shine and improved depth of colour
Not a clear coat – preserves the original look of a painted surface
Season-long coating life
Application advantages
Zytexx PG-4200 is applied with a wipe on, polish off method. This means no tenting, overspray, masking or any of the costs associated with spraying
Smaller areas can be coated quickly and economically
Short downtime from charters relative to the time for repainting
VOC Exempt
Zytexx's PG-4200 Ceramic Sealant is the sister product to our Ceramic clear-coat. It is designed to give all the same easy clean & anti-soot properties to complex surfaces, like superstructures, that are difficult to coat with the PG-4100 Clear Coat.
As it is a lighter application, the appearance of PG-4200 more closely resembles polished paintwork. It has great gloss and depth-of-colour, without being covered by a clear coat. This can be desirable in public spaces on the vessel where the original painted look is to be maintained.
PG-4200 also looks great on transoms and hulls. Its fast & flexible application method allows for minimal downtime and keeps the vessel in charter or out in service where it should be.
PG-4300 Glass Treatment
Product information
Properties
Water shedding – water rolls off treated glass
Very high hydrophobicity
Resilient: Unlike other glass coatings last for a long, long time
Application Advantages
Fast and economical wipe-on, polish-off method
Etched windows can be polished back and restored to clarity prior to application
No IR/UV curing or oven baking required, and windows can be treated in-situ
Zytexx's PG-4300 Glass Treatment gives glass extremely hydrophobic water shedding properties. Please see our video for this product to see how effective it is.
It was designed to last as long as possible for the premium marine market. It is resistant to abrasion, salt, wiper blades and is UV transparent. Water rolls off in an instant leaving dry glass behind.
Application is fast and economical, and uses a wipe-on, polish off method. Coatings cure fully 24 hours post application.
If your glass is etched by salt or fogged by light abrasion, this can be polished out using our cerium oxide restoration system.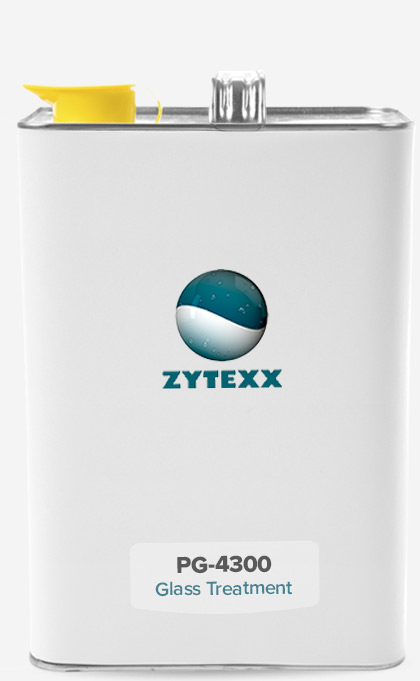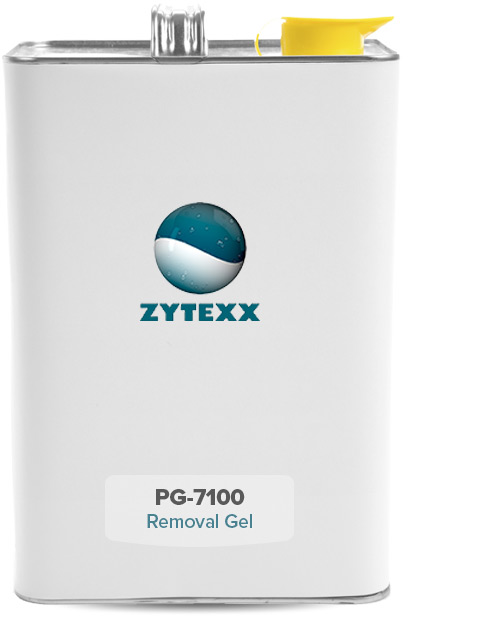 PG-7100 Removal Gel
Product information
Properties
Removes Zytexx PG4100 Ceramic Clearcoat
Application advantages
Fast and economical wipe-on, rinse-off method
Large areas can be removed very quickly to reveal the original surface ready for a re-paint or re-application
No need to sand
Zytexx's PG-7100 removal Gel quickly and effectively removes the PG4100 clearcoat to reveal the original un-damaged surface.
It was designed to melt the clear coat without damaging the paint or gel-coat. The application is straightforward and cost effective. Apply the gel, wait thirty minutes and rinse. The simple application and removal process allows repairs to be easily carried out and large areas to be to be removed at any one time.
Once removed the surface is ready for preparation of a fresh coat of Zytexx PG4100 clearcoat or normal preparation for re-paint.