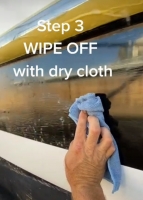 Latest News
NEW ZYTEXX Remover 5 step video
We've created 3 new short videos to demonstrate how we use the remover gel and show just how easy and quick it is!! Contact helen@zytexx.com to request a copy
Latest News
Exhaust test patch -
Incredible before and after results from our test patch around this exhaust area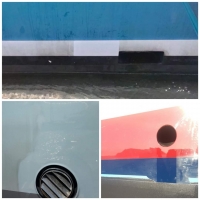 Latest News
Do you know why it's so difficult to clean exhaust areas and how easy we can fix this for you?
So why can't you just wash away the exhaust soot? Here's the tech stuff... When the engines are on, the exhaust area gets very hot, the paint around this area expands/opens, leaving it ver...y porous. Soot embeds within those 'pores' and when the engines turn off/cool down, the paint cools/contracts, sealing the soot in. No amount of cleaning will get rid of this as the soot isn't on the surface. It's become part of the paint, the only way to get rid of this is to polish it out. The problem is, if you do this without sealing the paint, next time you turn the engines on you'll have the same problem. Plus each time you polish, you thin the paint out. Here's how we fix it:- We polish it back removing the soot and then apply our ceramic clearcoat: which seals the paint and creates a smooth, shiny surface Zytexx prevents it becoming porous again (because our ceramic heats at a higher temperature than the paint) sealing in those microscopic cavities and becoming virtually impossible to stain. Washdowns become easy again. Your boat is ready for guests, with unsightly areas gone! Don't take our word for it, check our our testimonials! It's not too late, get in touch today!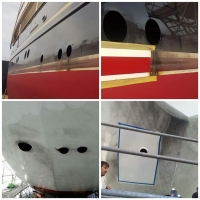 Latest News
71% of you voted Exhaust staining as your main headache from a cleaning and maintenance perspective.
71%!!!!! But it doesn't have to be that way! We have the solution!!! So get in touch to find out how we can help you too.
Latest News
SY Dark Horse Testimonial - March 2022, 1 year later!
"Our paint condition was as bad as it could possibly be: 10 years old, dark blue colour and extremely thin, making polishing difficult. Wow, what a difference! It looks almost as though we did a... full clearcoat re-spray. Hull looks glossy again & paint is very smooth" (see testimonial page for the full text). Captain Sacha Pace.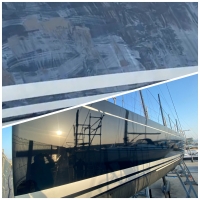 Latest News
SY Dark Horse - The Zytexx difference!
Restoring this beautiful sailing yacht to its full glory! 10 year old very thin paint. Failed alternative coating.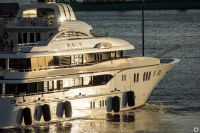 Latest News
MY Lady Kathryn V Testimonial
"We tried many different coatings after launch in 2011, Zytexx was the only one to deliver what it promised, and we subsequently coated large parts of our hull and superstructure. We have now us...ed it for 7 years, both over old and new paint and I cannot recommend Zytexx highly enough. -- Neil Riemer, Capt Lady Kathryn V- 13 Nov 2018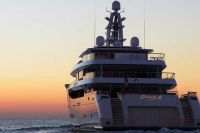 Latest News
Fabulous Grace E Testimonial
Really fabulous testimonial received from the Captain of MY Grace E. Dear Michael, I'd like to take this opportunity on the sale of Grace E to thank you and your team for the work and product ap...plied to Grace E last year. We had continual issues with the hull staining after long passages, and being a large area, began to be quite time consuming for the crew to keep on top of keep looking good. The application of ZYTEXX was a eureka moment, suddenly everything became easier, and additionally the hull finish was gleaming. The buyer of Grace E viewed her less than 48 hrs after arrival in the Caribbean from Gibraltar - had we not had ZYTEXX applied, he may well have been asked to pitch in with a wash down brush to be able to view a clean product. You have a great product and a loyal team, and I'll look forward to working with you again, Best regards, Eddie Cooney, M/Y Grace E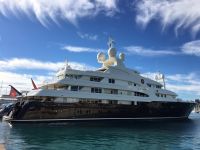 Latest News
Fantastic testimonial from MY Sarafsa
"Zytexx has without doubt extended the life of our paintwork to the extent where we have original paint of 11 years old in some areas. Gloss readings were as low as 7 prior to Zytexx and now rea...dings are in the high 80's on this old paint. The Zytexx team are quick and efficient, just give them a cherry picker and leave them to it". Edward West, Captain, - MY Sarafsa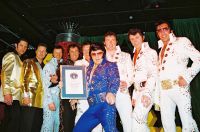 Latest News
Testimonials and why they're important!
Anyone can set up a company, create a flash website and put lots of fake pictures and guarantees up there. But how can you discern a fake cowboy company from one thats fully insured, has the experien...ce and warranty to back up its claims? How do you tell the genuine article? Well at Zytexx you'll find on our website the testimonials page giving you authentic testimonials from real captains and yachts. Moreover if you wish to speak to the Captain/boat concerned, we will contact the boat and obtain permission to share their contact info with you. If a website doesn't show testimonials or the company doesn't offer this facility then that's a very big warning sign. Why would you risk a multi million pound yacht without doing some easy research before you engage an unknown company? If it seems too good to be true invariably it is. Beware of impersonators.
Latest News
Zytexx is recruiting a Sales Rep for the South of France
We are still trying to find the right person to join our team in Antibes. Perfect opportunity land based job. We have a vacancy for a highly motivated and driven full-time Technical Sales Representa...tive, to join our established marine coatings business based in Antibes. 3 years sales and technical experience within the yachting industry is mandatory. For more details and to apply email Zohra at : info@zytexx.com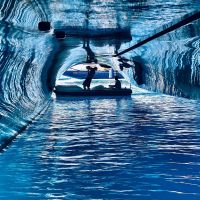 Latest News
SY Hemisphere - The World's Largest Catamaran
Stunning view of the underbelly. Working on The World's Largest Catamaran in Tahiti.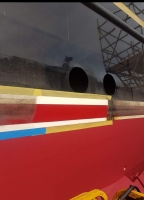 Latest News
MY Deniki - Problem areas
Exhaust waterline - damaged paint becomes new, fresh looking and perfect again.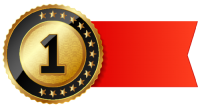 Latest News
Why is Zytexx STILL the number one ceramic clear-coat on the market?
The clear-coat market has certainly seen a lot of growth since Zytexx was launched over ten years ago. Whilst we may have been the first into this market, why are we still the number one? We have ... identified some key reasons that we believe have kept us in the top position after so long and thought we'd share! • Our own in-house chemist: re-formulating and continually improving our product, staying ahead of competitors trying to mimic our winning formula. • Our exclusive remover product, meaning that when it's finally time to re-paint, there's no sanding required and no damage to the existing paintwork. • Ten years of PROVEN warranty work; we stand behind our products and our applicators. • Tried, Tested and Trusted by hundreds of yachts worldwide – our repeat customers and growing fan club are our best asset and they keep coming back to Zytexx time and again. It's that simple; Zytexx has the history and has never rested on its (products) laurels. No more proof of this is needed than our latest PG-4400 Hybrid Ceramic Coating (our most advanced ceramic coating to date). Call us to arrange your free test patch and quote now!
Latest News
Zytexx unbeatable warranty
Simply stunning photos! Warranty work in La Ciotat getting MY Deniki looking perfect again. Our unbeaten warranty has been serving our clients for over 12 years. No other coatings company has that am...ount of provenance in the marine industry.
Latest News
To Zytexx or not to Zytexx?
When you see pictures like this of before and after Zytexxing, really there is only one choice. 72 mtr superyacht returned to original beauty.
Latest News
Zytexx H²O for Jacuzzi & Pools
Zytexx H²O PG4100 - New Generation (5 yrs R&D in the making) is a proprietary formulated, submersible, hydrophobic coating that protects grp/paint surfaces against ions, oils and sunscreens... etc (that jacuzzis and pools are extremely susceptible to). Zytexx H²O will transform your pool or spa from a troublesome eyesore, to a low maintenance focal point. Can your season really do without it?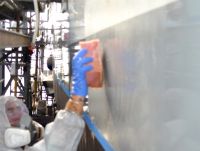 Latest News
Zytexx Removal Gel - making life easier for Captains
"With Zytexx we have had no issues at all, & it's reassuring to know they offer a removal gel if ever required" Captain Sacha Pace, SY Dark Horse.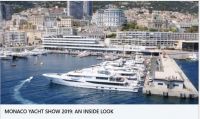 Latest News
Michael Pass talks about the importance of the Monaco Yacht Show within the Marine Industry
Based in Monaco with representation in Europe, USA and the Caribbean, Zytexx is renowned for receiving glowing testimonials for their service and ceramic protective coatings from superyachts such as M.../Y Sarafsa, M/Y Grace E and M/Y Lady Kathryn V, just to mention a few. Michael Pass, Director of Zytexx, concurs that the Monaco Yacht Show is a superb strategic business facilitator for the superyacht sector. "The show attracts all key players within the marine industry who are essential to our company, including shipyards, technical staff and superyachts. There are excellent opportunities during the week to highlight the benefits of our industry-leading proprietary Zytexx Ceramic ClearCoats." The allure of the greatest vessels in the world is what sets the show apart making it second to none. During the Monaco Yacht Show there's always ample time for socialising and relaxed networking with over 100 private events held over the 4 days. "Every year we host our ever expanding annual Zytexx MYS cocktail party at La Rascasse," continues Michael. "It's our chance to show our appreciation and thanks to clients, Captains and industry partners – and it's a great opportunity to wind down and relax during an intense week!"
Latest News
Follow us on our Facebook, Linkedin and Instagram accounts - Zytexx Monaco
Check us out for all the latest news, pictures and works
Market Leaders in Developing Proprietary, Innovative Marine Coatings for Super Yachts